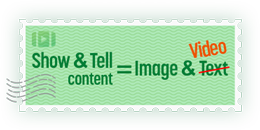 Mark Steven
Mark uses personalized Show & Tell videos to present his innovative ideas and business plans clearly and confidently to prospective clients and investors via email and professional networks. From the time he began using these videos, Mark has witnessed a remarkable increase in responses from his clientele as well as a flourishing network.
Simply add your slides and describe the key points through your selfie video/audio recording!


To create your Show & Tell content, download the My Show & Tell app.